Here is one of my recent paintings called 'Stress'
but most of my recent works are on Gallery Five.
http://sellaman.50webs.com/five.html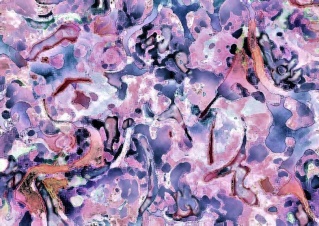 Stress.
Hi Albert!
Well, this painting is indeed stress! I would imagine that is how the brain would look like when under alot of pressure... The blue are the veins running through, getting ready to explode... the pink, ofcourse, is the brain. The black are the cells which have rotted away or dead.
I am afraid I am beginning to understand you.... that scares me a bit... NAW - joking.
I like it - as I do all your paintings... each gets better and better... please do Michael over... or a new one adding him to a task of some sort. Would love to see that...
Well, will put my cap on for a topic.
Smitty



Posts

: 5


Join date

: 2008-11-18



well Smitty, that was a good breakdown of my painting and you deserve 10 out of 10 for your remarks......
If I do another painting of Saint Michael I will have to call it St Michael #2 unless you can come up with a better title.
Hi Albert!
What is a poplar? I like the painting but do not know what you mean so to me it looks like a bridge near a park on an autumn day... very pleasant and weather cooling with the leaves changing... nice happy type painting.... now as they say in Spanglish... 'splain' what is a poplar.
Well, depending on what you will do on the next 'Michael'... you could call it spiritual defender, or battle in the sky, or Aid of the Soul.... Big brother Mike.
I finally finished with the Mary page - all the approved apparitions, anyway. Will be going in to the hospital tomorrow afternoon. How many hours apart are we? I would guess you are ahead of me. I know Rome is 6 hrs ahead of Miami. Not sure about Austrailia... Hope you see this tonight... may be a while before I know what a poplar is otherwise

Well, while I'm there, I will think of some topics to chat here about. Unless I'm taking some

z's
Talk to you soon!
Smitty



Posts

: 5


Join date

: 2008-11-18



Smitty....Poplars are tall skinny trees that stand tall and upright. That's what the 3 things are in the painting.
Good luck while you are in hospital. I'll say a little prayer for you.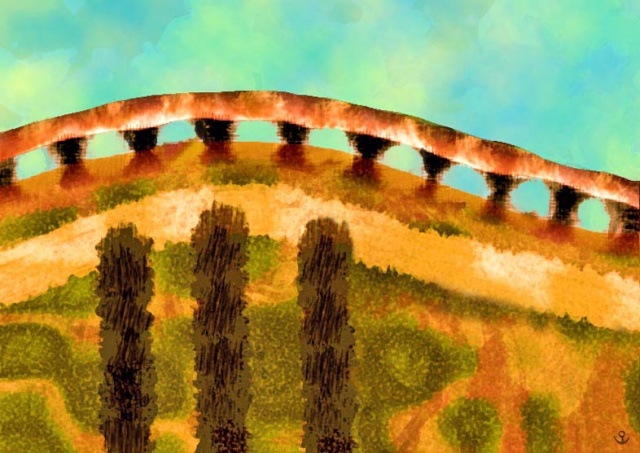 ---
Permissions in this forum:
You
cannot
reply to topics in this forum